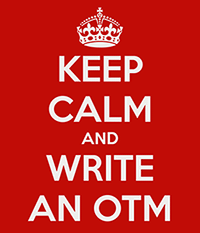 "Of The Month" Awards or OTMs are a way for UMBC students, faculty, and staff to recognize those individuals and organizations that make outstanding efforts to improve the UMBC residential community. Each month, the NRHH OTM Committee will select one OTM in each category as the Campus Winner, and a number of other nominations as Campus Honorable Mentions. The OTMs selected as Campus Winners are sent on to the Regional NRHH Board for possible selection as Regional or National Winners.
OTMs are always due on the 1st of the month (example: March 1st for February submissions)
Submit: General
Adviser
Community Member
Community Council
Custodial/Maintenance
Desk Staffer
Executive Board Member
First Year Student
Institution Faculty/Staff
Organization
Resident Assistant
Residential Community
Spotlight
Student Staff Member
Student (General)
Submit: Program
Community Council Program
Community Service Program
Diversity Program
Educational Program
RSA
Social Program
Passive Program
Anyone is welcome to submit a nomination for an OTM, however active NRHH members, members of the Resident Student Association Executive Board, and Community Council Presidents are required to submit a number of nominations each month.